The crazy story behind Repeat Returns…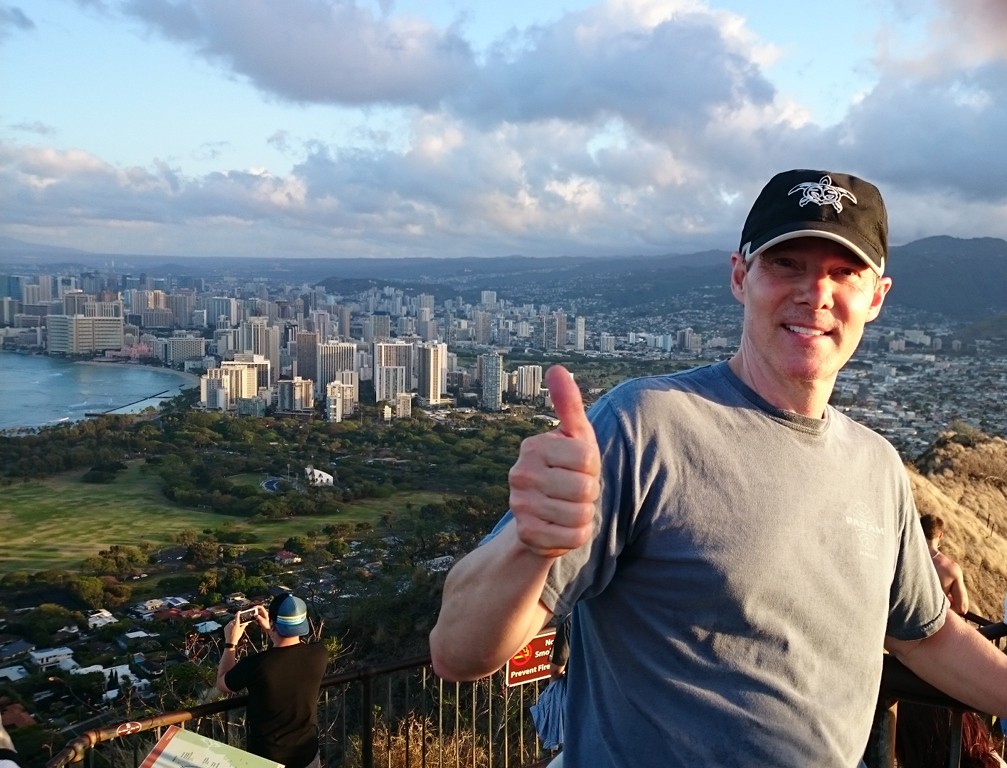 On top of Diamond Head 6:12 AM
I bought a run-down, nearly bankrupt pizzeria while making a phone call one night - to get tickets to the Rolling Stones (huh?)
Half of the crew walked out the very first day. And refrigeration issues caused the entire day's batch of dough to explode in the walk-in.
Surprisingly though, over the next three years, I increased sales from $12,000 a month to over $149,000 a month.
How? By doing the opposite of what my competitors were doing.
When I sold the business, I compiled everything including ads, mailers, menus, and word-for-word up-selling sentences into a 400+ page guide called The Black Book Restaurant & Pizzeria Marketing Course.
To say it hit a nerve is an understatement. It sold out worldwide (every continent except Antarctica) at $600 a copy. My articles started appearing in Restaurant Startup & Growth, Nation's Restaurant News, RestaurantOwner.com, PMQ and Pizza Today magazines. My marketing boot-camps pulled the biggest crowds Pizza Expo had ever seen.
Over the years though, despite having a crash-course in restaurant marketing… many owners said they were just too overwhelmed with the day-to-day stuff to stay up on the marketing.
I get it. I too, had dope-smoking cooks, equipment issues and drivers who could get lost for 20 minutes on a 3-minute delivery.
I founded Repeat Returns in 2008 with the goal of making done-for-you, "results-in-your-bank-account" marketing available to restaurant and pizzeria owners who want higher sales – but are sick of wasting money on all the gimmicks that come and go.
Today Repeat Returns is growing sales for high-volume independents, multi-unit and franchise operators nationwide. It's been recommended by the largest food distributors on the planet to over 400,000+ accounts. It's even powering national brands right in your local grocery store.
It's been an extraordinary journey. My book, Gun To The Head Marketing details the entire wild, and amazing ride. You'll find it on Amazon.